Sometimes you stumble upon a little Twitter post that's just too awesome to skip on. In this case it was my Twitter buddy Jolene Haley, apparently she was her boss' Secret Santa. Seemingly a macho guy, the good man asked for what any sane man asks for, Sons of Anarchy.
And, Jolene being awesome, gave him that PLUS a little bonus. A biker vest of his own: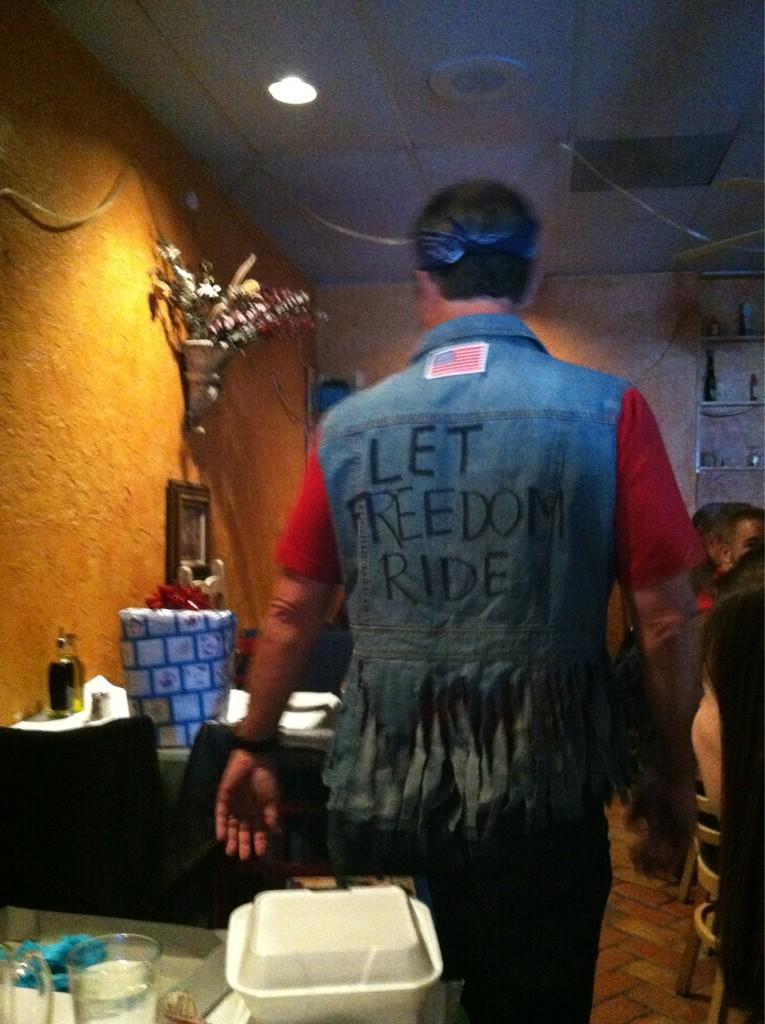 Now, there are many ways to know you're a good boss – but when your own employees make you a biker vest… …sh#t.
So anyway, just for Jolene (and her boss and colleagues), here at SLM we've now erected the MASSA (Most Awesome Secret Santa Awards) just for this glorious occasion! We haven't had any previous awards and may not have any after so… I suppose Jolene wins them all!
Go ahead, brag a little and hold your award speech. Tears are obligatory.
If you have any other MASSA-nominee suggestions feel free to drop us a note! However, no matter what, Jolene wins this year.
And to her boss I just want to say: Ride on, man! Ride on!